What is a chargeback?
A chargeback is a form of buyer protection issued by banks. They allow credit cardholders to file complaints relating to
services
received, and a
ny fraudulent
transactions that may have been made without buyer knowledge.
A buyer's credit card company informs Fiverr of the chargeback, and may request:
Transaction information

Proof of delivery

Proof of refund
Important: Fiverr has a specific amount of time to respond to the credit card company with the requested information.
Reasons for chargebacks
Fraud
This is when the cardholder reports that they did not make or authorize a transaction. This may happen when a credit card number is used without permission.
Remember: When using Fiverr, buyers are using a prepaid service, and sometimes aren't aware of that fact.
Service
The cardholder (the buyer) either did not receive the service, or the service they received was not as described.
Use the diagram to understand the dispute process: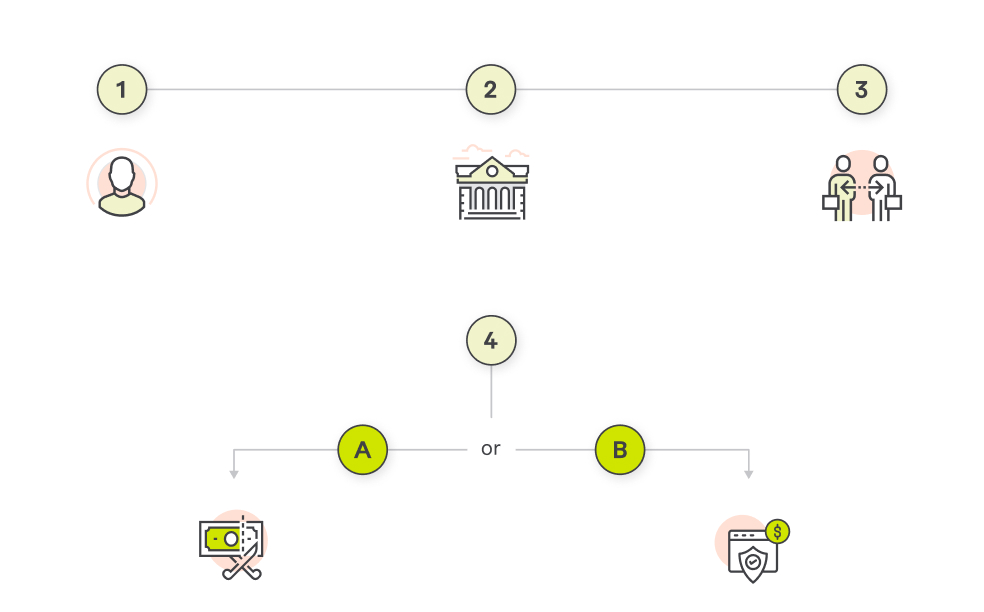 Key:
A buyer disputes a charge with their bank

The bank sends a chargeback to Fiverr, who then holds the disputed amount. For this reason, the order is canceled and the funds are taken from the seller's (upcoming or cleared) balance.

Both buyer and seller get an email notification to let them know of the specific chargeback.

After the chargeback has been reviewed, 1 of 2 scenarios take place:


A: You (seller) are held responsible for service-related chargebacks, and the funds are deducted.
B: Fiverr may protect you, under its sole discretion, from fraudulent chargebacks, and the funds might be added back to your account, but it is not guaranteed. This does not affect your order completion rate.
Note: Seller protection funds (funds credited to you as a seller) can still be removed based on further investigation.
Seller responsibility
You are responsible for any service-related chargebacks. In this case, the funds will be deducted from your account. In cases where the service was provided in full and to the buyer's satisfaction, Fiverr (our Trust and Safety team) will review the issue and help resolve it in your favor.
Keep in mind: We can't guarantee a resolution in your favor. If the chargeback was resolved in your favor, the funds will be returned to your account and, after 45 days, you'll be able to withdraw them. It will not affect your order completion rate.